SEO is one of the most important factors that contribute to a successful business strategy. You need to complete many tasks in case you want to SEO your website to the top ranking on search engines. Therefore, you need a lot of time, money, and labor to finish these tasks. It becomes more difficult in a competitive market where there are many competitors. In this case, using website SEO tools will help you a lot.
What is SEO?
SEO stands for Search Engine Optimization (optimizing website rankings on search engines). SEO is a set of methods that help your website get a higher ranking on search engine results such as Google Search, Bing, Yandex, DuckDuckGo, etc.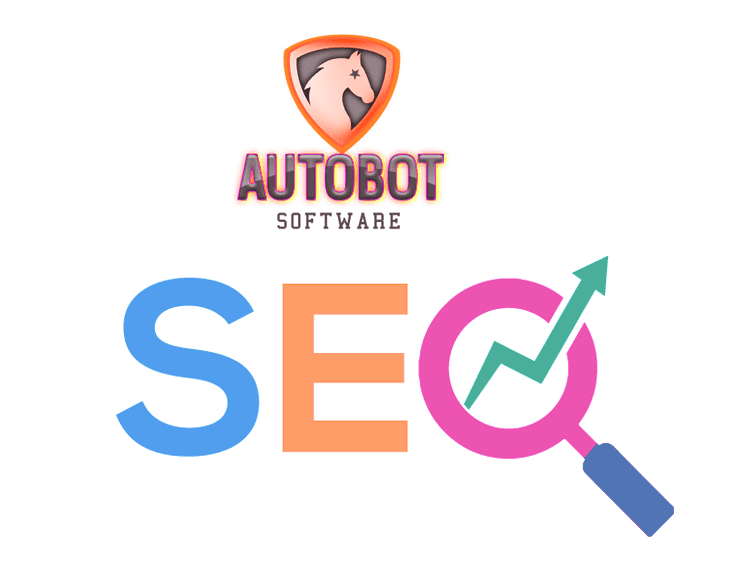 To be more specific, SEO aims to improve two factors of a website, including rankings and visibility.
Ranking
This is the process that search engines determine where to place a particular website in the SERP (Search Engine Result Page). A good SEO strategy will help a website get a higher ranking on engine results.
Visibility
Visibility describes the prominence of a domain name in search engine results. High visibility makes your domain name stand out more in the SERP. Lower search visibility occurs when a domain name does not show much in user searches.
Both mentioned factors are responsible for SEO's main goals: Increase Traffic and Conversions.
SEO Important Role – The benefits of SEO for businesses
The user trends statistics from Hubspot in 2019 show that 70-80% of searchers focus on organic results. The statistics presented that organic SEO is 5.66 more effective than paid advertising. These statistics show the importance of SEO when users are more interested in organic results than advertising results. Moreover, SEO can bring a lot of benefits to businesses:
Gain trust from customers
Customers tend to trust your brand in case you are the one to answer their problems when they post a question on Google rather than seeing your ad in the search box.
When you focus on attracting users who are actively searching for information related to your industry, products, and services, you can reach your right target audience effectively.
Moreover, SEO gives you the opportunity to reach your audience at the right time because they are in the product consideration. Therefore, you can increase customer conversion.
Keep competitive advantages in your business area
SEO helps your brand appear more frequently when customers search for products or services. Thus, you need to implement SEO tasks to make your brand become one of the choices for customers to select. Moreover, SEO is considered one of the most important key elements of a digital marketing strategy. This means your competitors may have an SEO strategy to get ahead of you. Therefore, you need an effective SEO strategy in order to keep up and ideally stay ahead of competitive advantages in your industry.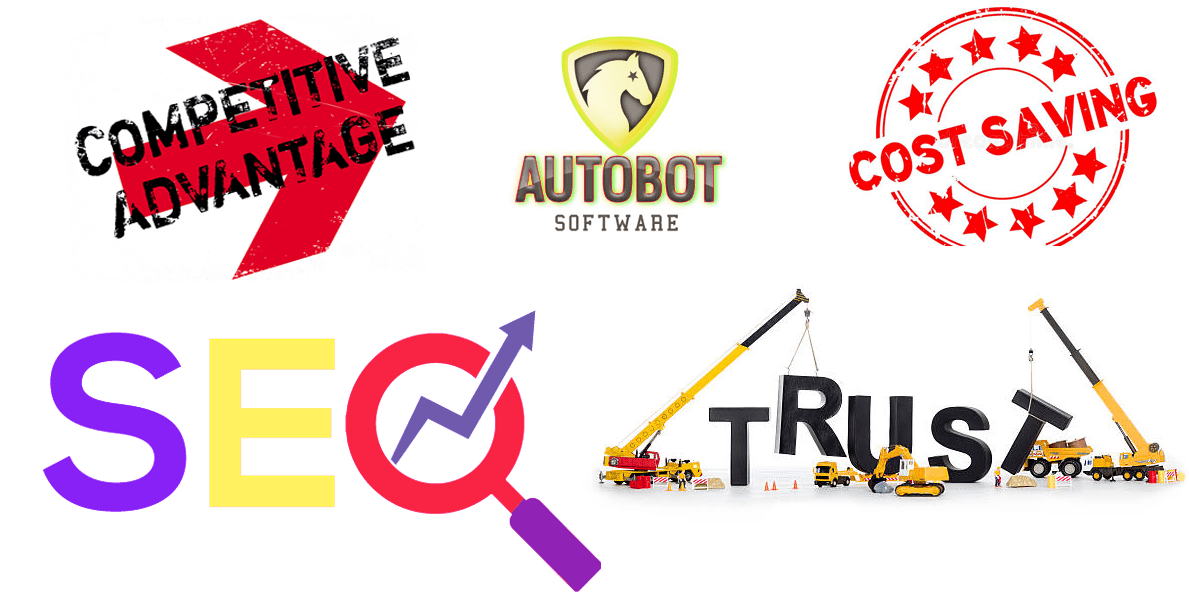 Save marketing costs
The organic results on Google are purely algorithmic. Also, the displayed results are the best according to Google's assessment. Therefore, it is no need for you to pay advertising fees after a successful ranking.
You should create a website that Google deems worthy of recommending to readers. A good website will help you attract web traffic for months or even years regularly.
SEO gets more clicks than ads. PPC ads bring websites to the top of the rankings. However, users know that the top websites thanks to advertising are paid for. Thus, most websites are clicked on as a natural result, not thanks to PPC ads. Users trust Google's algorithm more than paid advertisements.
Popular effective SEO support websites
There are different websites for different SEO such as keyword research, technical optimization, traffic analysis, etc. Here are popular SEO Support Websites:
Keywordtool.io
Keyword is one of the most important factors affecting the success of an advertising campaign. KeywordTool.io provides all keyword indexes on popular platforms such as Google, Youtube, Bing, etc. It is a simple, useful keyword search engine for SEO, especially with long-tail keywords. This site has hundreds of keyword ideas based on one keyword. Keyword Tool provides a large number of long-tail keyword opportunities and frequently asked questions for a specific keyword.
In addition, you can also use this tool to analyze competitors by the number of visits, and keywords related to the competitor's website.
Google Search Console
Google Search Console is a collection of services from Google to figure out how search engines see your website. The concerned activities are
Monitor how Google sees your site.
Track what keywords visitors are using to reach you.
Monitor your website's backlinks.
Send notifications if your website is infected with malware.
Google Analytics
Google Analytics is a website for tracking, analyzing, and reporting web traffic. The website administrators check the overall status of the website thanks to Google Analytics. Then, the owners of websites can take appropriate improvement solutions. Google commits that the website data they provide is accurate.
With an intelligent system, Analytics can give you a wide range of potential insights from data obtained from your own website. It can show
Who is most likely to convert into customers?
Who tends to buy high-value products (from which source, how long they stay on the site, etc.)
The users visit the website many times before deciding to buy (why customers hesitate).
With these exclusive insights from Analytics, you can build a separate content plan for each group of customers. Then, you can increase the conversion rate of your website.
Google Trends
Google Trends is an online search engine that allows users to see how often specific keywords, topics, and phrases have been queried over a specific period of time. It is useful for discovering seasonal variations in search popularity among other things.
Google Trends analyze the proportion of searches for a specific term compared to the total number of searches in the same period. Google Trends apply policy to provide the most accurate relative popularity. It does not allow repeated searches from the same person within a short period of time.
You should compare multiple terms to see relative popularity.
The most effective SEO Tools
There are many tasks that you need to complete in order to improve your website's rank on search engines. One of the most important and difficult tasks is to increase search traffic. It will take lots of time and efforts to increase bulk traffic in a short time. Meanwhile, there are more competitors who try their best to get higher ranks on search engines. Therefore, the best way for you is using SEO tools to boost your web traffic automatically.
These are the most effective SEO Tools that you can refer to.
Seoniclick is one of the most effective website SEO tools that you can use to increase Google search traffic automatically. The tool will login bulk Gmail accounts to visit your website. Also, it simulates real user's activities during the view time. You can use proxy and run multiple threads at the same time.
You can rent safe and cheap proxy from this website https://saferproxy.com/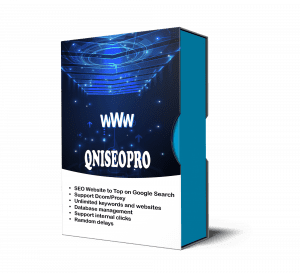 Qniseopro – Website SEO Tools
Qniseopro is SEO keywords tool that can help increase ranking of your website on search engines. This website SEO tool can increase web traffic automatically without Gmail accounts. Moreover, it can run with residential rotating proxies to visit websites on different IPs. Therefore, you can avoid Google inspection.
Backlink traffic bot – Website SEO Tools
Backlink traffic tool can increase web traffic automatically from backlinks. It is clear that backlink is one of the most effective ways to implement a successful SEO strategy. The Backlink traffic software can login multiple accounts simultaneously and visit your website from backlinks.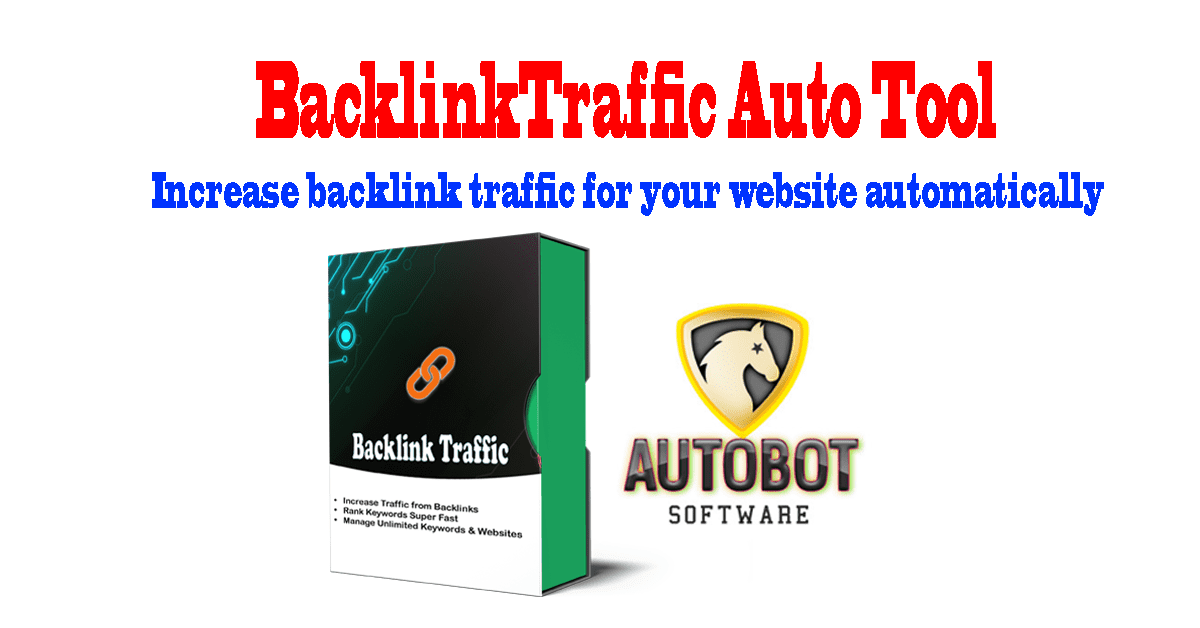 Tubetrafficpro – Website SEO Tools
TubeTrafficpro is a website traffic bot that is highly recommended by many marketers. This website SEO tool can login many accounts on different IPs at the same time. Then, the software will watch a Youtube video and visit the link posted in the description box. You can customize the range of time that the bot watches videos as well as views your websites.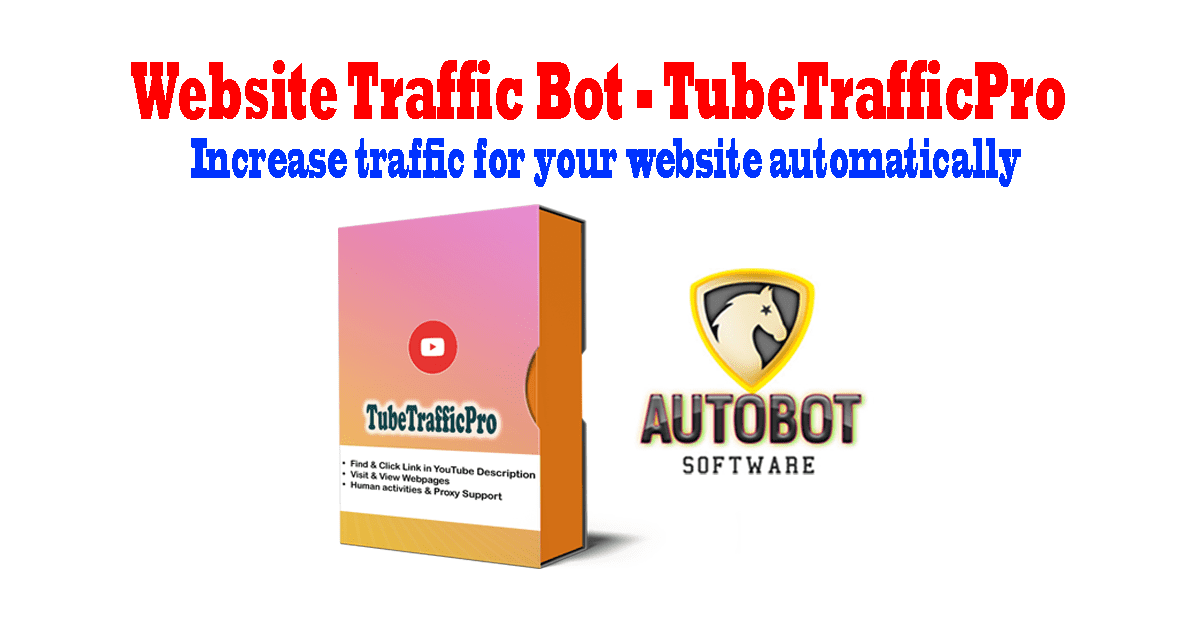 Social network traffic bot – Website SEO Tools
Social network traffic bot helps you increase traffic from the website links which are shared on social networks. In general, this website SEO tool will click on website links that are posted on social networks such as Facebook, Instagram, Reddit, etc. Visitors from various sources by social network traffic bot can increase the quality of your web traffic.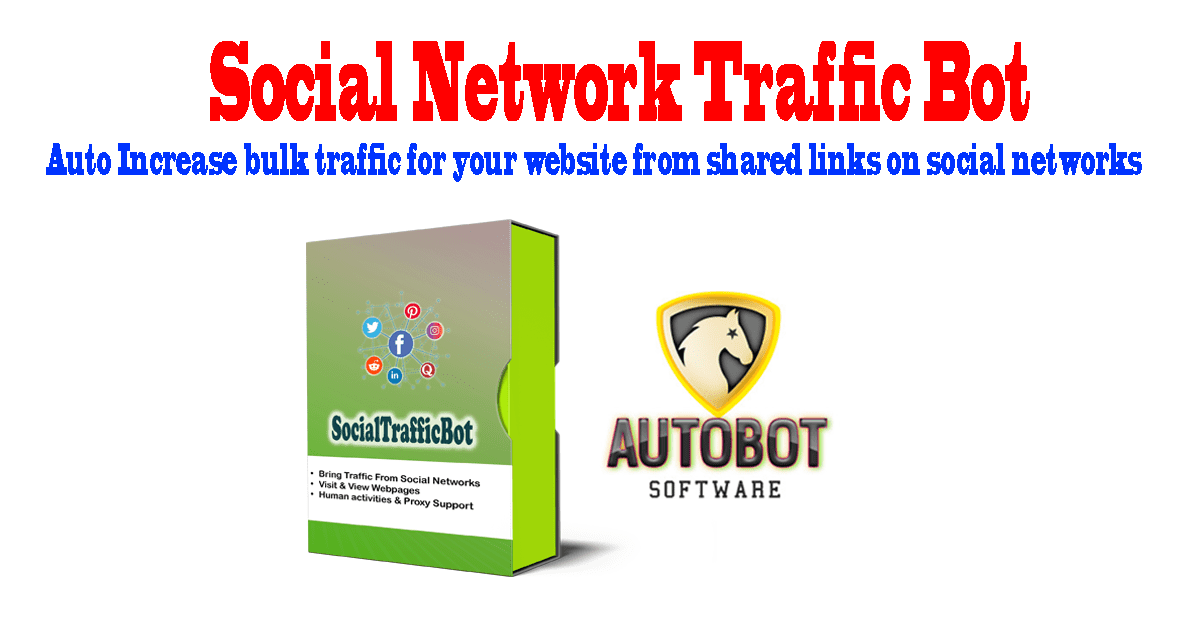 More people use search engines like Google to find products or services than any other marketing channel. Many buyers choose Google instead of Amazon, they prefer the search engine to other retail sites. Therefore, using website seo tools to increase web traffic as well as improve website ranking on search engines will be the best choice.
For more details, kindly contact us at Autobotsoft – Top Marketing Software